Twenty crew members have been rescued from Vanuatu-flagged MV Star Centurion following a collision between the cable layer and a Hong Kong-flagged tanker MT Antea on Sunday, January 13, the Jakarta Post reported.
The collision took place in Bintan waters, Riau Islands, early Sunday morning resulting in the capsizing and sinking of Star Centurion, the report said. Following the incident, the tanker, which has also sustained damages to its hull, has been moved to the Singaporean waters.
Based on the released footage on media outlets of the incident, the tanker, owned by Indonesian Pertamina punctured a huge gash in the side of the cable layer, formerly known as Lewek Centurion, causing it to list heavily.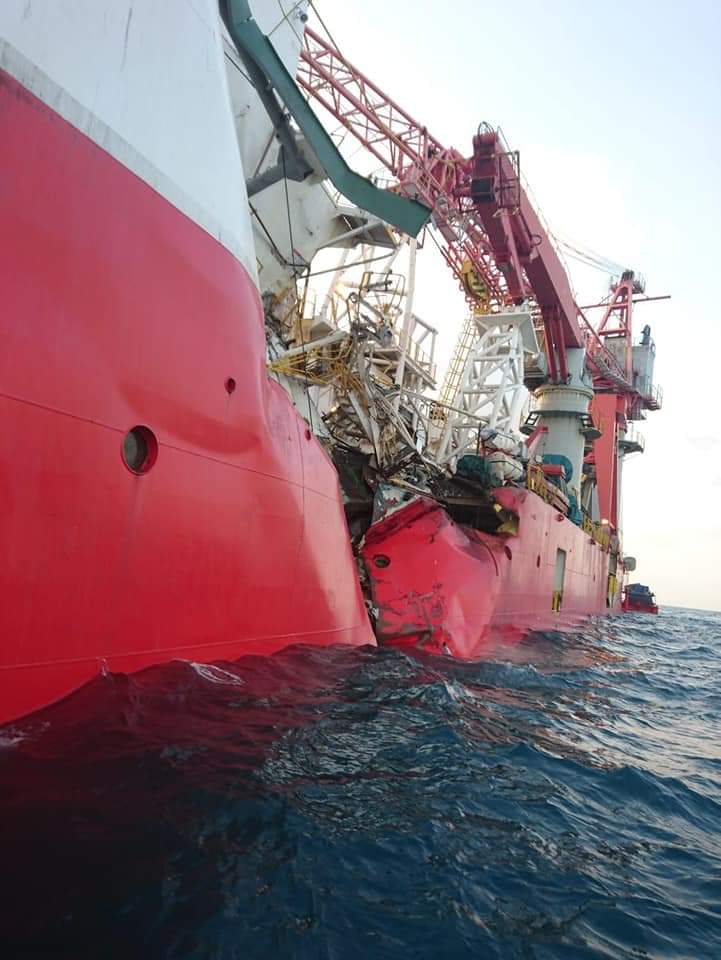 As informed, the first responders to the incident were Singaporean authorities, and World Maritime News is pending more information from the relevant authorities on the matter. Indonesian navy has also dispatched search and rescue vessels to the site.
Based on the available information, there are no signs of an oil spill at the site.
Source:- World Maritime News